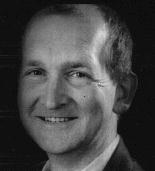 TROMBONE LESSONS - what will you learn?
Get comfortable with the trombone, developing good posture, hold and slide action - right from the start!

Develop embouchure, breathing and articulation so that well produced, clear sound develops effortlessly - well almost!

Build range and position knowledge progressively and logically

Develop music reading progressively as you play

Develop confidence, rhythm and sense of style through progressive duet playing: you don't have to be alone!

Learn to produce and control tone, not just to play notes

Theory follows from practice - learn scales and chords together with reading in different keys and develop ear playing and improvisation

Write your own music - why not? I can help transribe your ideas. developing your theory knowledge in the process: we can produce a professional printed score and record it if you like!

More ambitious? Work for exams, diplomas, festivals. As long as you are realistic and committed I will support you all the way.